The Otto Keller Quality
As a traditional German company, we combine state-of-the-art production standards with highly qualified manual work. All our bedding products meet strict quality standards. In order to provide first-class sleeping comfort and to always be able to satisfy the requirements of our customers to their utmost satisfaction, we focus on the continuous optimisation of our production processes and organisational structures, and invest constantly in new means of production as well as in training our employees and customers.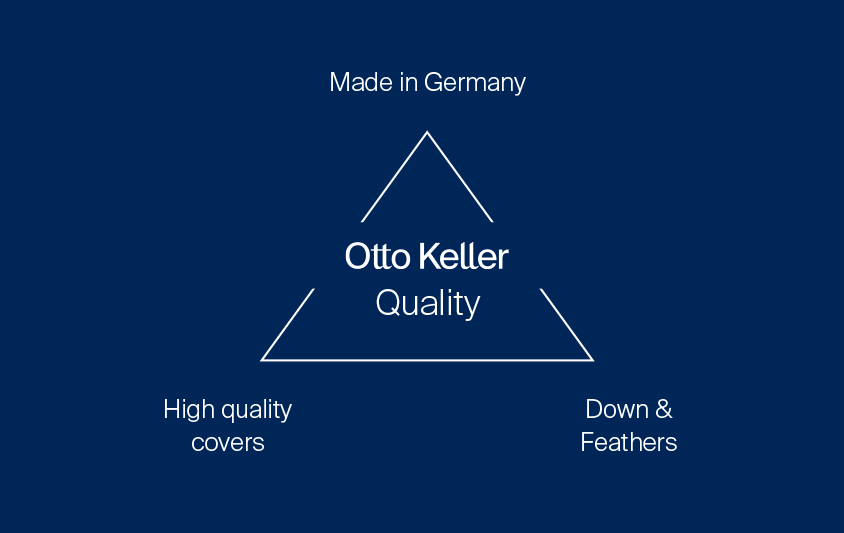 Sustainability
Down bedding products are pure, natural products and promise to endure for a long service life when cared for properly. As part of our aspiration to steadily reduce our own environmental footprint, we generate power from our own solar plant, continually reduce our waste, and declare war on plastics and other poorly recyclable materials. We have therefore developed various series of alternative packaging – for example, made of sustainably grown cotton without PE components. All of our carrier bags are designed to be multi-functional, so they can be used beyond their intended purpose.
Animal welfare/ Traceability
We attach great importance to the proper rearing of the geese and ducks from which our raw materials originate, and ensure that complete traceability of these materials is always guaranteed. We categorically rule out any business relationships with companies that operate using live plucking or force-feeding. In addition to the welfare of the animals, we are committed to fair working conditions at our suppliers.
Awards
Our promise of quality has been certified and audited several times. Numerous renowned testing organizations and associations confirm our progressiveness in terms of sustainability, health compatibility, material quality and entrepreneurial fairness. We work transparently and inform our customers about everything they want to know – from the origins of the down to the filling weight of individual duvets.
OEKO-TEX

Standard 100 by OEKO-TEX certifies the compatibility of textiles. In order to comply with it, these need to pass special laboratory tests and pollutant tests. All materials used in our bedding products are made from natural and ecologically sound materials that bear this seal.

NOMITE

The name of this mark of quality is derived from the English "no mite", and its meaning is quite literal. In order to be able to bear this mark, the cover of the down bedding must use a particularly dense fabric. Since this is a fundamental property of our products, they are all NOMITE certified, without exception, and are thus proven to be suitable for house-dust allergy sufferers.

DOWNPASS

The DOWNPASS seal guarantees the highest quality of materials and ensures that no down and feathers come from live plucking or forced feeding. When bedding carries this certificate, it is guaranteed that the raw materials can be fully traced back to the birds' rearing grounds. Regular quality checks are carried out by neutral third parties.

Wessling mite barrier

Our breathable natural cotton shells don't just provide a comfortable sleeping climate. Their weave density also makes them an effective barrier against mites. The quality of the material in our cotton shells is regularly checked and sealed by the independent testing institute Wessling.

Blauer Engel (Blue Angel)

Our andeo range is unique when it comes to eco-friendliness and is the first bedding collection to be awarded the Blauer Engel certification. The environmental seal attests to the ecologically advanced, health-friendly quality of the production and materials of the range, for which we use particularly gently treated down, feathers and organic cotton fibres. A comfortable night's sleep has never been so sustainable and healthy.

Downafresh greenLine

The Downafresh greenLine mark guarantees that our down and feathers comply with all hygiene and ecological criteria in accordance with DIN EN 12935. To ensure this, they are examined in a special laboratory – for example, to ensure that the detergents used protect the environment and that the natural filling material is compatible with health.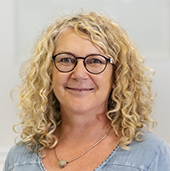 Contact
You can reach us easily by phone from Mon-Fri 8:00 am to 4:30 pm. We are happy to answer your questions.
T   +49 (0) 2505 9337-0
F   +49 (0) 2505 9337-77