Our Service
Special &
supportive
Our Services
Your satisfaction with our products and services is our top priority. That is why we offer flexibility, reliability, short production and processing times, and the highest product expertise. In addition, we support you in creating product ranges, in developing your own labelling concepts, by providing individual, in-house product training, and in sales. It is always possible to produce individual, custom goods thanks to our very own sewing studio. Reliable delivery to the end user (drop-shipping) and optimised storage of standard product line items (warehousing) guarantee our well-organised, modern logistics system.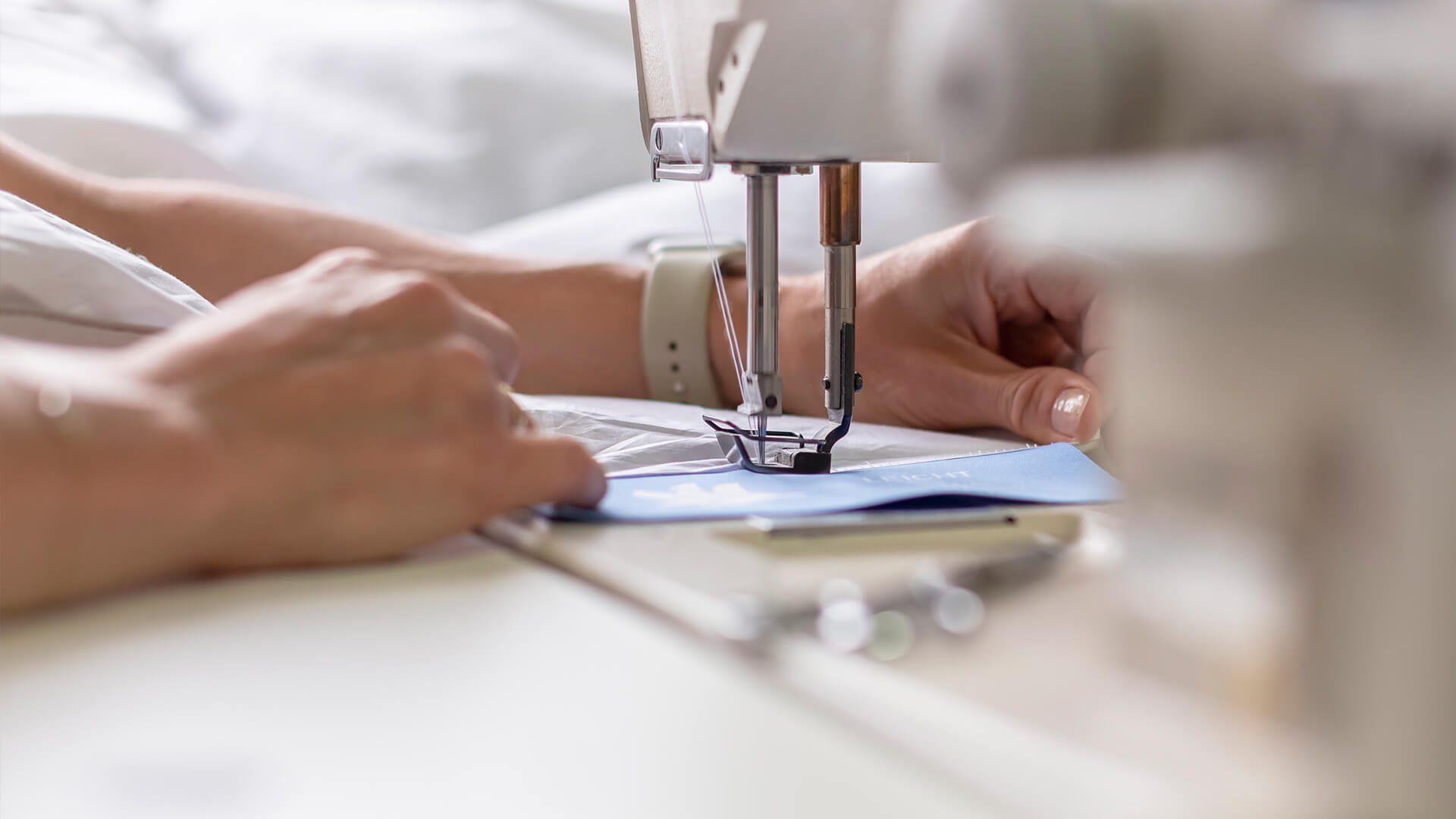 Private Labelling
What is private labelling?
As a specialist in private label branding, we design and manufacture tailor-made product lines – in close consultation with our customers and under their brand names. Because we know how important attractive presentation of bedding in retail is for sales, we also advise and assist our customers in this, as well as in creating detailed product descriptions, professional photos, and videos for a diverse media mix. Every brand we develop includes much more than just a name. With extensive advertising campaigns, we ensure that every range that comes from our facilities receives the attention it deserves.
Sewing studio
Our comprehensively equipped sewing studio allows us not only to produce special sizes and special labels, but also to custom-embroider bedding. We also offer individual piping colors.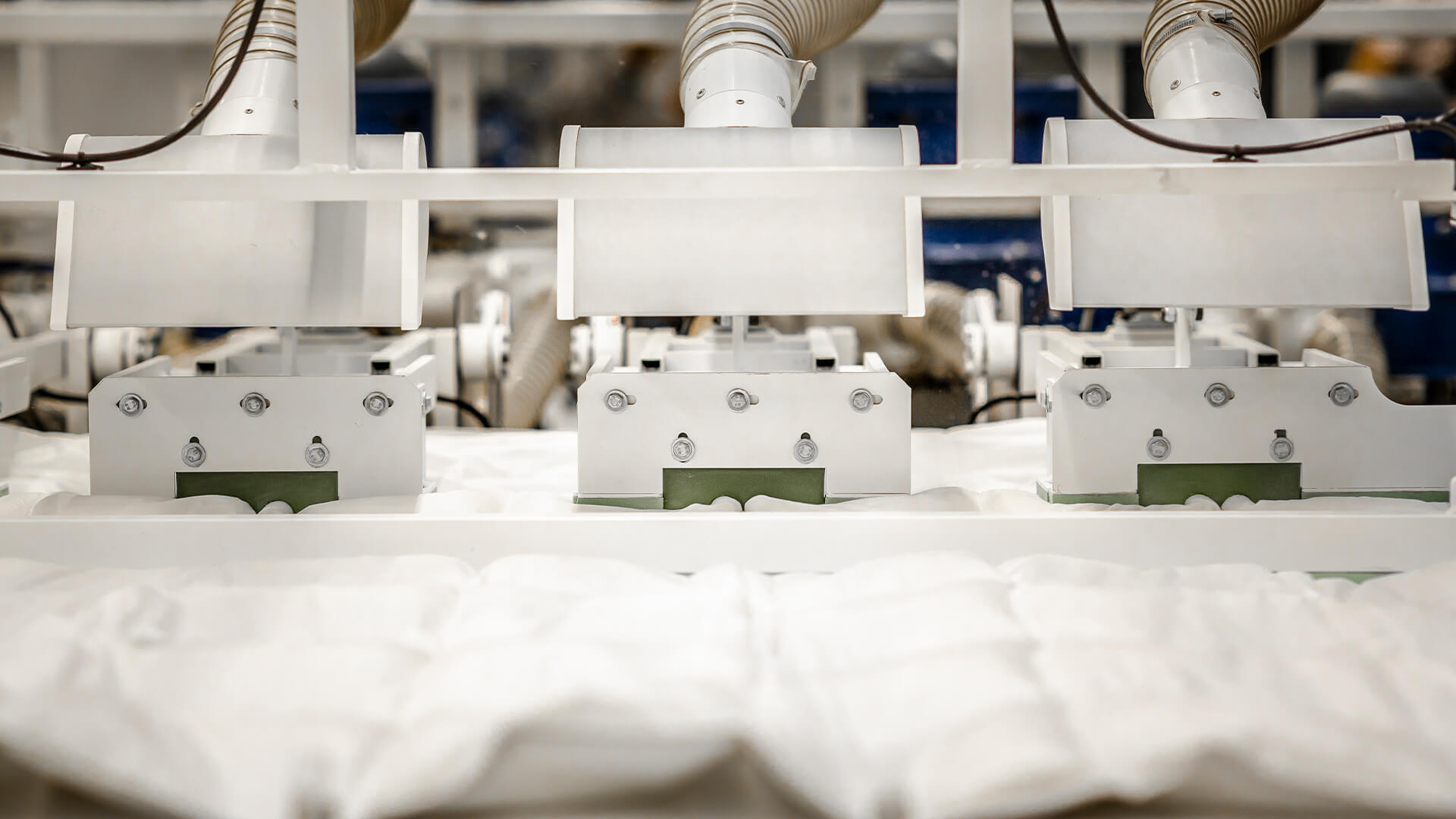 Just-In-Time
Just-In-Time Production
Optimally coordinated order processes, product capacities and production lead times enable us to respond quickly and flexibly to a wide variety of customer requests. This applies to the production of the very smallest series right through to large ones. Thanks to specially developed machines and efficiently planned processes, individual order can be completed and shipped within 24 hours. After all, nobody should have to wait long to sleep comfortably.
Here is a small one
Stock of finished products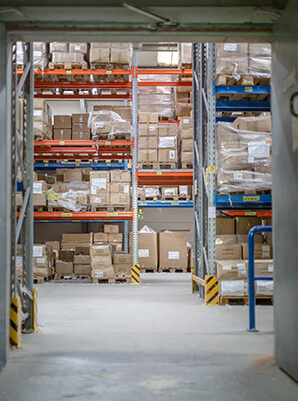 Warehousing
All customer-specific standard product line items are stored at our facilities ready for shipping so that they can be sent the same day they are ordered. Our intelligent ERP system enables accurate, simultaneous recording and management of orders of all sizes, ensuring fast and targeted delivery.
Modern logistics center
for efficient deliveries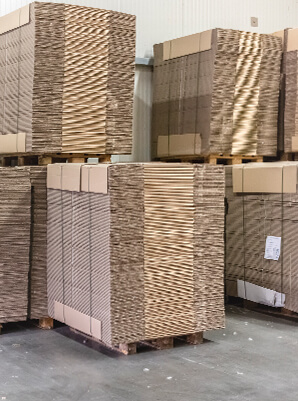 Dropshipping
We coordinate JIT management and warehousing expertly and efficiently. This allows us to ship our products to customers worldwide within 24 hours.
Customized and individualized
training folders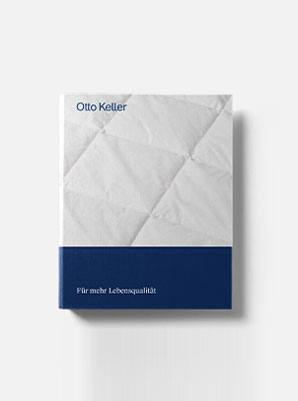 Trainings
In order to help our customers sell their bedding, we offer tailor-made training courses, in which we introduce the special features of individual bedding products and answer questions on the topics of down, feathers, duvets, pillows, ticking qualities and different sleep types. Depending on requirements, our training courses take place at the customer's site or in-house.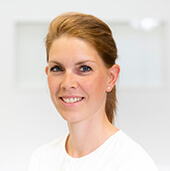 Contact person
Corinna Fahlbusch
You can reach us easily by phone from Mon-Fri 8:00 am to 4:30 pm. We are happy to answer your questions.
T +49 (0) 2505 9337-0
F +49 (0) 2505 9337-77